Event:
Jack Hubley, Veteran Nature Educator to Present at Annual Soaring Eagle Celebration
State College, PA – Jack Hubley, veteran advocate for the natural world and well-known former host of the nationally syndicated "Wild Moments" wildlife show, will be the speaker at the 4th annual Soaring Eagle Celebration at the Wyndham Garden State College on Friday, April 8, 2022. The Soaring Eagle Celebration, formerly known as the Pennsylvania Wildlife Gala, is the Wildlife for Everyone Foundation's largest fundraiser. Proceeds benefit Wildlife for Everyone's accessible wetlands in Centre County.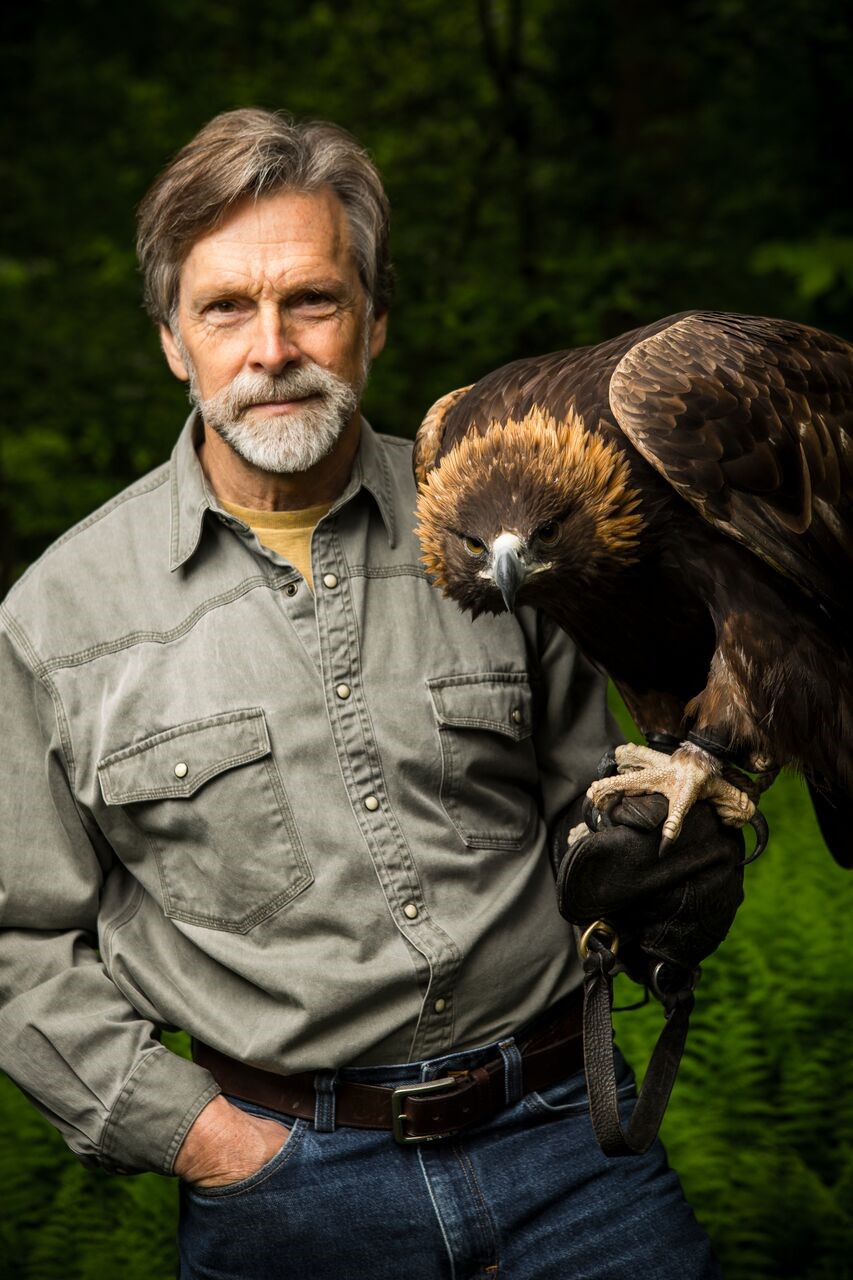 Hubley, with his famed golden eagle Bliss on his fist, will talk about the elusive golden eagle, found in six subspecies worldwide in the northern hemisphere. Although golden eagles migrate along Tussey Mountain and the Bald Eagle Ridge in Centre County in early spring, novices often don't see these mysterious raptors unless they happen to be perched atop a watch spot during their migratory journey. Hubley will entertain and educate the audience about the golden eagle, as well as its role in the ancient hunting craft of falconry still practiced in Central Asia.
A master falconer, Hubley is one of a handful of falconers nationwide who is licensed to hunt with golden eagles. He is director of The Falconry Experience for Hershey Entertainment & Resorts where he enlightens guests about this ancient sport, and they have the opportunity to fly a hawk to a gloved hand. He and his wife, Tina live in Mt. Gretna, PA, with a wild assortment of animals.
A reception with hors d'oeuvres and live music will begin at 5 pm on Friday, April 8 on the outdoor patio weather permitting. Numerous raffles and auctions will help raise funds for Wildlife for Everyone Foundation's projects and programs during this informal time. Dinner, program and live auction will follow. Attire is business casual.
Tickets to the Soaring Eagle Celebration may be purchased online at www.wildlifeforeveryone.org/Tickets. Cost is $125/ per person; $1200 / per table of 10. An early bird drawing will be held at the event for persons who purchased tickets prior to March 15. Contact the office at 814-238-8138 or email info@wildlifeforeveryone.org for more info.
The Wildlife for Everyone Foundation was established in 2004 to provide all wildlife enthusiasts with a way to show their commitment through much-needed financial support for wildlife conservation efforts and education. Since its inception, the Foundation has supported projects including wildlife and wetland habitat improvements, creek and lake restorations, the Seedlings for Schools and Pollinator Garden programs and student educational opportunities. Two fully accessible, ADA-compliant wetlands areas are being developed in Centre County to provide all residents of Pennsylvania with outdoor recreational opportunities regardless of physical limitation. For more information, visit www.wildlifeforeveryone.org.