News:
Press Release
January 25, 2021
Wildlife for Everyone Appoints New Board Member
State College, PA — The Wildlife for Everyone Foundation (WFEF) is pleased to announce the appointment of Jason Beale to the position of Board member. Beale's three-year term will run through the end of 2023.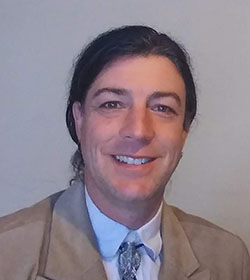 Beale currently serves as Education Program Specialist/Instructor at Shaver's Creek Environmental Center in Petersburg, Huntingdon County. Beale led the redesign of the Klingsberg Aviary and Litzinger Herpetarium during Penn State's recent expansion of the center.
Prior to his employment at Penn State, Beale gleaned administrative and operational experience as manager of Abbott's Mill Nature Center and Milford Millponds Preserve in Milford, Delaware. His responsibilities focused on the creation of educational programs and volunteer development, grant writing, and attention to conservation efforts that led to the creation of a new state nature preserve. Prior to that, Beale specialized in Regenerative Agriculture in his role as Farm Naturalist at Aullwood Audubon Center and Farm in Dayton, Ohio.
Beale is a graduate of Penn State University and is a board member and education committee chair with International Association of Avian Trainers and Educators and serves on the Pennsylvania Wildlife Corridor Team with Endangered Species Coalition.
"Jason is a lifelong naturalist and conservationist with in-depth knowledge of the operations of nature centers and has demonstrated success as a strategist and community builder. Wildlife for Everyone is thrilled to have Jason as a Board member and looks forward to capitalizing on his strengths to advance the organization and realize the wetlands' full potential," says Janet Nyce, president, WFEF Board.
The Wildlife for Everyone Foundation is a not-for-profit organization that promotes wildlife conservation and education in Pennsylvania. It is based in State College and supports projects including wildlife and wetland habitat improvements, creek and lake restorations and student educational opportunities. The Wildlife for Everyone Foundation is nearing completion on the first phase of its accessible wetland project in Huston Township, Centre County. The Galen and Nancy Dreibelbis Viewing Area is open for exploration with completion in spring 2021. The Soaring Eagle Wetland on the east side of Old Route 220 is targeted for construction in 2021.
[ Return to News ]